Walnart began at my kitchen table when I finally found some time to sit and enjoy what I love - making teeny tiny objects. All based around a simple walnut, each Walnart creation is individually created using a variety of materials, from moss and pine cones to clay, fimo and straw. There are hanging decorations, perfect for the Christmas tree, stand alone scenes and garlands (nutstrings), which can be personalised to order.
New ideas pop into my head at totally random moments, so there are always new designs in the pipeline. If there is something you'd love to see in a nutshell, do get in touch.
Thanks for visiting Walnart,
Ginette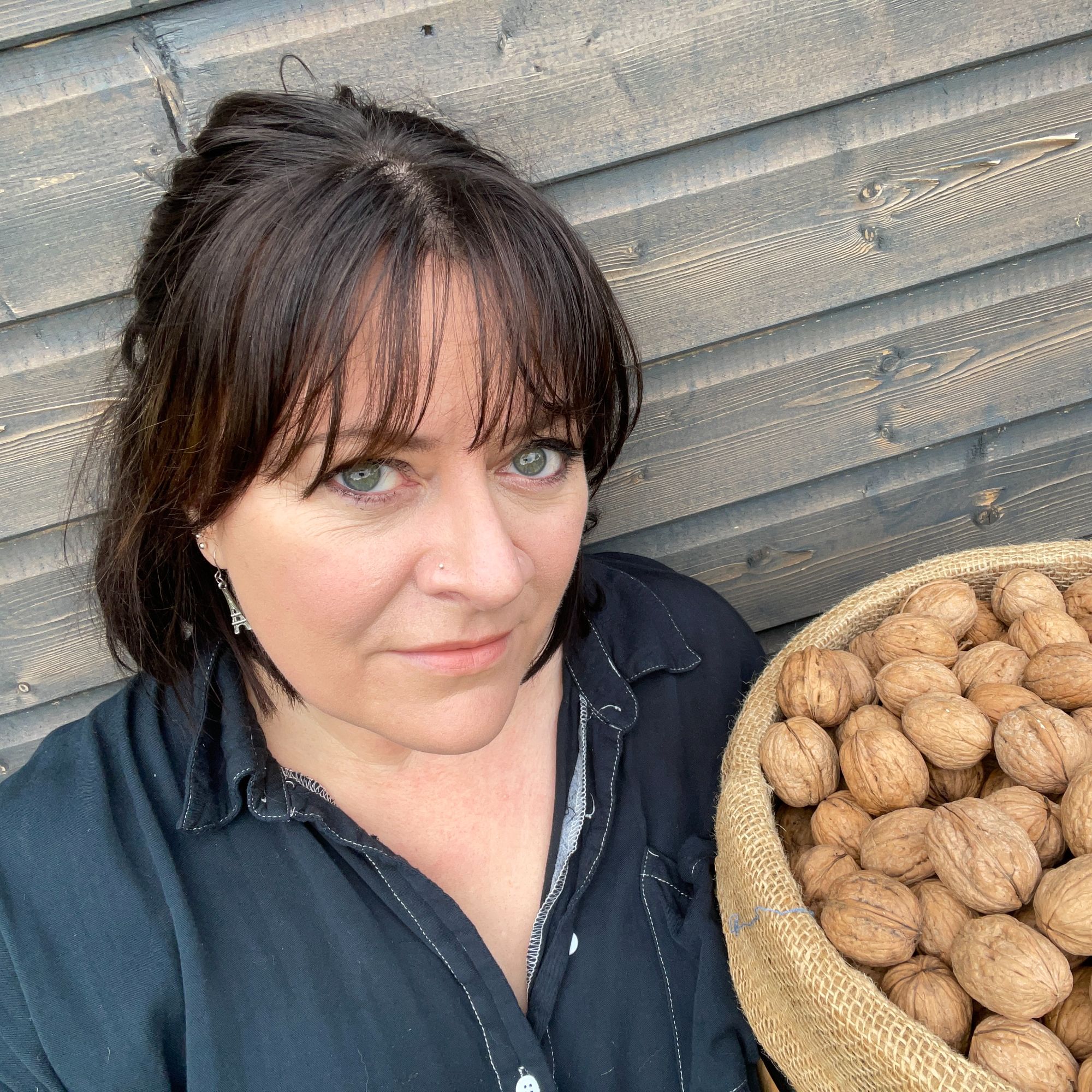 Walter, the original Walnart Gnome
The original Walnart, Walter the gnome with a real pine cone, and still the most popular design. Each Walter is individually handmade using fimo and miniature glass beads for eyes. Just like us, no two will be exactly alike; some are bigger, some smaller. Some have tall pointy hats, some hats are short and stumpy. They all seem to have beards though!
Each Walnart creation is gift boxed in recyclable card packaging.
The NHS Charities Together Nut
The first Walnart Charity Nut, with £2 from each nut sold going to NHS Charities Together.
Featuring a rainbow Gnome with a wooden heart emblazoned with "NHS"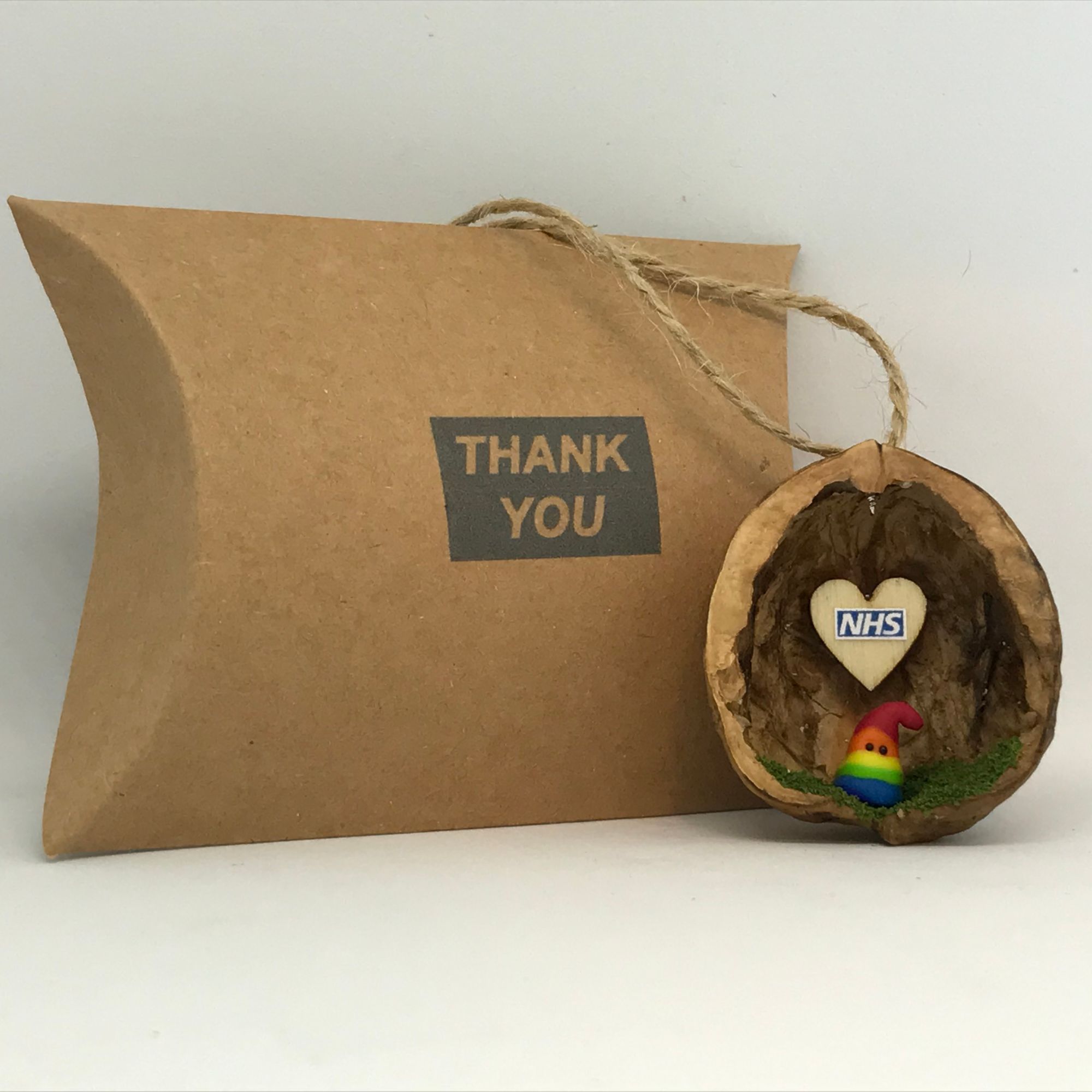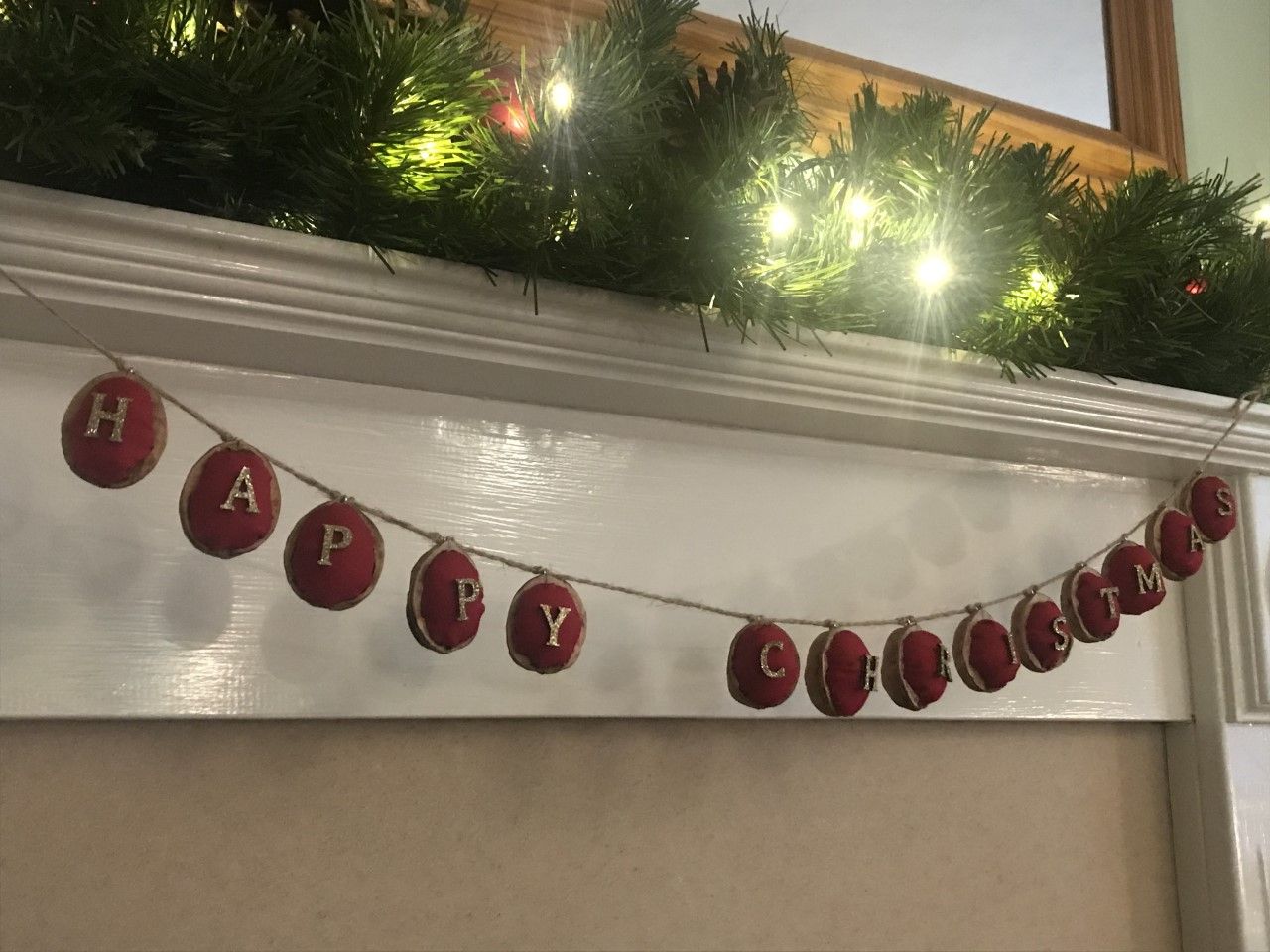 Nutstrings can be made to order, with any message you like. Perfect for a rustic theme wedding, or any other celebration. These can be made using a variety of fabrics, or even using your own fabric to match a theme. Please get in touch for more details, and allow a minumum of two weeks for personalised garlands.